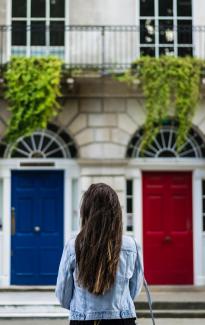 What's the Difference between Commissions and Advisory Fees?
There is much confusion by consumers in understanding the term "financial advisor" and how they are paid. Today there is no legal definition, regulation or restriction as to who can use this designation, but there is a big difference in the services different financial advisors provide and how their fees are collected.
Within broker/dealer firms most customer services are provided by "licensed registered representatives" of the brokerage firm, licensed under Financial Industry Regulatory Authority, FINRA. They are generally paid a commission for buying or selling securities for or to you. They are held to "suitability" standards and their focus is on product sales.
An independent advisor or advisory firm is licensed by the Security & Exchange Commission (SEC) or a state securities division to provide a variety of financial services, including personal financial planning and portfolio management. These are what is meant when you hear the term "fee only advisor" because they receive no commissions for any sales.
The scope of a financial advisor firm is individually determined by each firm. Regardless of the level or range of service they provide, they are subject to the fiduciary standard which requires they always serve the best interest of their clients. Most of these firms or advisors provide their services on either a retainer or asset based fee, or some combination.
Information on a specific brokerage firm, registered representative, financial advisory firm or financial advisor can be found on-line at FINRA.ORG. Another good source of information is the National Association of Financial Advisors, or NAPFA.org, which lists a select few fee only advisors around the nation.
By Richard St. John, Founder & President