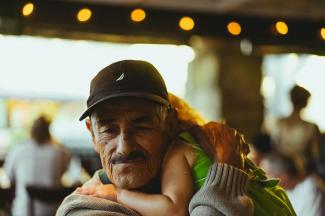 Sandwich Generation Questions
Have you heard the term "Sandwich Generation?" The Wikipedia definition is a generation of people (usually in their 30s or 40s) who care for their aging parents while supporting their own children. Pew Research Center suggests that 1/8th of Americans between the ages of 40 to 60 are also in this dilemma, raising a child and caring for a parent.
At St. John & Associates, we act as the "quarterback" to inform and assist our clients with these types of complexities, while helping you see your plans through to completion.
We are very familiar with the types of issues this situation raises, and align ourselves with expert third party affiliates who assist us in helping you care for your family members who are:
Aging parents - choosing independent/assisted living facilities, organizing a move, selling a property, effectively using a long-term care policy, choosing Medicare Part D options, solving estate planning issues (wills/power of attorney/healthcare directives).

School aged children - in the early stages of education planning for college, or in the late stages of applying for loans/grants, and completing forms (FAFSA)

Adult children - making informed decisions about their employment benefits (insurance - health, life, disability; retirement savings - 401(k) and 401(k)Roth, etc.) and/or their new life issues (contributing to retirement savings versus paying down a student loan; emergency savings; mortgage financing, insurance planning).
Let us know if you find yourself or your family members facing "Sandwich Generation" issues. We are happy to serve you. 
By Debbie Blackwell, Client Relationship Manager