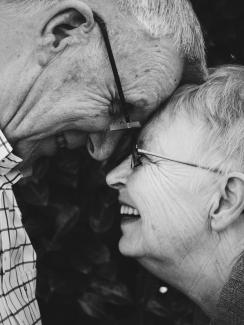 Is it time for Assisted Living?
It has been said there are only four kinds of people in the world – those who have been caregivers, those who are currently caregivers, those who will be caregivers, and those who will need caregivers.
 In light of the longer lives we now enjoy, it's very probable that many of us, at one time or another, will have to provide support for an aging parent or relative. Families are often slow to recognize that a beloved family member needs help with their everyday activities, nor are they prepared for the financial burdens involved. Both the emotional and financial costs of caring for the elderly can be even greater if the signs of illness are caught later, rather than sooner.
The National Center of Health Statistics' most recent study on long-term care providers found that about 8 million older adults needed long-term care and assisted-living services in 2015. That figure is expected to rise to 12 million by 2030.
Another study, by the U.S. Department of Health and Human Services, indicates that 65-year-olds face at least a 40% risk of entering a nursing home.
While it may be difficult to think of a parent or family member as needing assistance, it may be a greater disservice not to get them the care they need as early as possible. There are a number of resources available for those who are caring for an aging relative. These are just a few:
• Aging Parents and Elder Care (www.aging-parentsand-elder-care.com)
• American Association for Home Care (www. aahomecare.org) • American Society on Aging (www.asaging.org)
• Caregiving (www.caregiving.com)
• Children of Aging Parents (www.caps4caregivers. org)
• National Alliance for Caregiving (www.caregiving. org)
• National Family Caregivers Association (www. nfcacares.org)
-By Bryan Totri, CFP, Vice President of Financial Planning