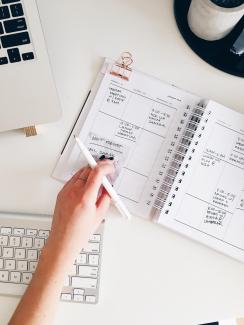 END OF YEAR REPORTING – 2017 AT A GLANCE
It is January and we are busy writing the end of the year reports.  Why is that important?
We summarize your financial and investment activities to memorialize what happened in 2017.  It is also a way to remind us and you what activities are left to be addressed.  It keeps all of us "on our toes" to make sure we keep things up-to-date.
We will begin having annual reviews starting in February and scheduling meetings throughout the year.  Remember we are able to not only have face to face meetings, but we can schedule conference calls or arrange to have SKYPE meetings.  Everyone has busy schedules and we like to accommodate where we can. 
I will be getting in touch with you when it is time for your Annual Physical!  As always, if you want or need a meeting, we are available. 
HAPPY NEW YEAR!  ?
By Debbie Blackwell, Client Relationship Manager