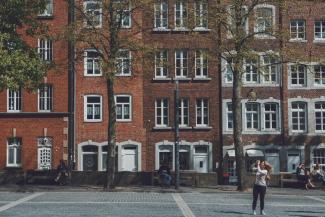 College Admission Reality Check plus Taking A Gap Year After High School
Parents who are worried about their children's admission chances should know upfront that the odds of getting accepted at most four-year colleges and universities are not grim despite media accounts.
Exhaustive yearly surveys of full-time college freshmen by UCLA's Institute of Higher Education Research Institute consistently show that roughly three out of every four applicants get accepted into their No. 1 pick.
The admission chances at the most selective schools has declined, but the College Board reports that even then only three percent of schools reject more than 75% of their applicants.
It's actually a buyer's market at most colleges and universities that must worry every year about filling their freshmen slots. These schools must work hard to attract students, which is why most students receive price cuts.
Schools will obviously differ in exactly what they are looking for in candidates and some factors will be weighted more heavily than others. It's important to determine which admission factors matter at the schools that a teenager is interested in.
An easy way to access this information is to head to COLLEGEdata.com, which is a popular college planning website.
Now here is a thought…what if your child hasn't decided on a college yet?
Taking a break between high school and college has grown in popularity especially after Malia Obama announced that she was delaying the start of her freshmen year at Harvard. The article Taking the Gap Year After High School as a Paid Service Year discusses service year programs that are appropriate for gap years. The best-known programs are for college graduates such as the Peace Corps, AmeriCorps and Teach for America, but there are many programs available for students looking for a gap-year experience.
Additionally, families can search for gap-year opportunities through the American Gap Association. They can also find options through Service Year Alliance.
By Bryan Totri, CFP, Vice President of Financial Planning