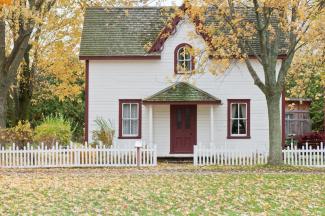 Average U.S. mortgage rate falls below 3% for the first time
The average 30-year mortgage rate fell to 2.98% the week of July 13th, breaking the 3% threshold for the first time. This is the lowest in almost five decades of data according to a recent Freddie Mac statement. The average 15-year rate also fell to 2.48%, the lowest in a data series going back almost 30 years, according to The Mortgage Financier publication.
If your mortgage rate is 3.75% or higher, now is the time to access and review your monthly payment and maturity date to determine if you should re-finance. If your rate is 4.0% or more, it is possible to secure a lower rate and monthly payment without paying any closing costs or having to roll those costs into the mortgage, depending on your lender's terms.
There are also provisions available with some lenders to keep your home equity line of credit in place, or secure cash out depending on your loan to value ratio, but these may increase the offered mortgage interest rate. Talk to a mortgage professional today for advice on whether re-financing makes sense for your situation.
By Richard St. John, Founder & President